In 1987, Disneyland veteran
Chuck Abbott
conceived and initiated the
Cast Member seeing-eye dog fund
, which became a highly successful volunteer group.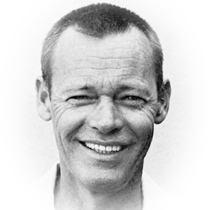 August 10, 1955:
Chuck Abbott begins work at Disneyland as a ride operator on the Autopia. Abbott has to really pay attention - as there is no track on the attraction (at this time) and drivers frequently crash into anything and everything - including Cast Members! (He will go on to become a foreman at Disneyland for 36 years and be named a Disney Legend in 2005 - a first for an hourly theme park Cast Member.)
Click Here to see what else happened today in Disney History!